By now we have all seen clips emerge from Adele's amazing yet long-awaited Las Vegas residency which began last month. However, one viral clip in particular has made fans howl with laughter.
The shows have impressed fans and critics alike, despite their controversial cancelation earlier this year. The show, titled Weekends with Adele, was originally set to go ahead last January, but the 'Easy on Me' singer rescheduled the shows to begin in November after admitting that "my show ain't ready".
"We've tried absolutely everything that we can to pull it together in time, and for it to be good enough for you. But we've been absolutely destroyed by delivery delays and COVID," she explained in a tearful video shared on Instagram just a day before the shows were set to go ahead.
"Half my crew, half my team are down with COVID, and they still are. And it's been impossible to finish the show. And I can't give you what I have right now."
"I'm gutted," she explained, and apologized for the cancellation being "so last minute."
However, when the show did debut, it was met with rave reviews. Billboard praised the show's "massive technical flourishes and tiny thoughtful touches" throughout its twenty-track setlist.
"I'm truly sorry for any inconvenience or any disappointment that I caused," Adele reportedly told the audience, after taking to the stage."But we're here tonight, together."
And now, a clip showing the star has made the rounds, with fans finding Adele's reaction to a video filter hilarious.
The TikTok clip shows the star on a wander through the stalls, when she picks out one fan who is already holding her phone out filming the interaction.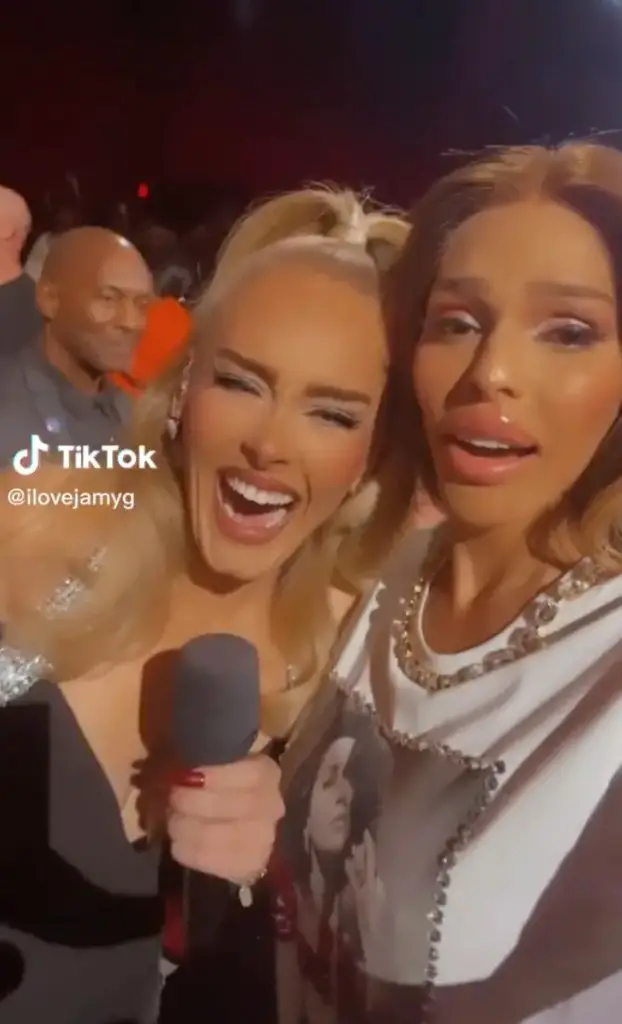 "Is that a filter on there?" Adele asks when she looks at the fan's phone screen. "Oh my god, what have you done to my face?!"
"Woah girl, get that filter out of my face," she says. "Why do you use filters like that? We don't look like that darling," the London native continues.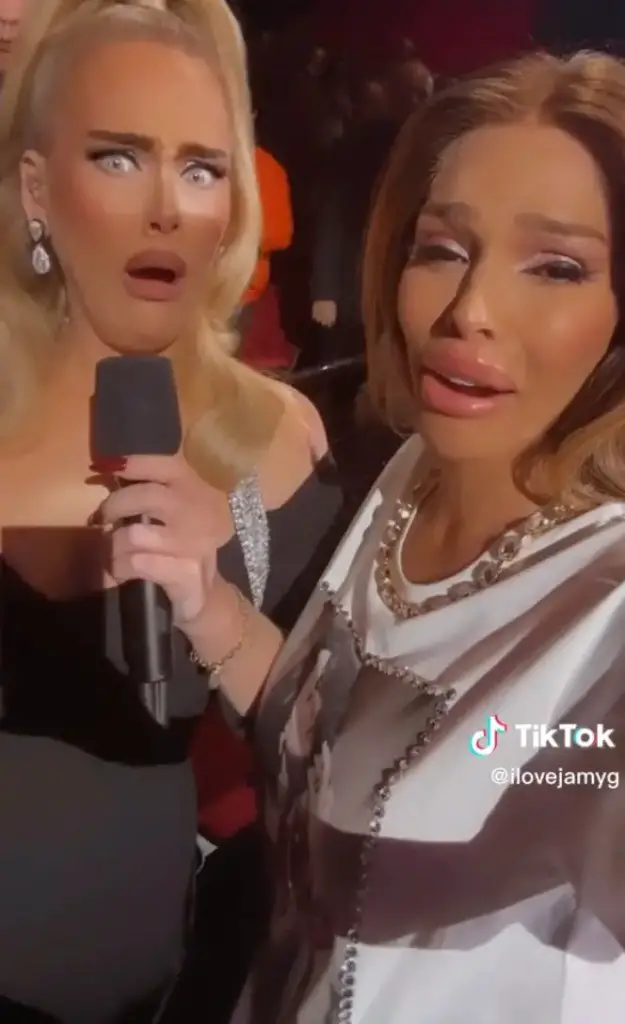 "I know," responds the fan, as she begins to tear up at the fact the 'Someone Like You' singer is speaking to her.
Adele then proceeds to give her a hug and comfort the fan, telling her not to cry as she continues to get emotional.
Fans have responded with joy to Adele's iconic response to the filter, which made her eyes appear a lighter color and slimmed down her nose and jawline. The fan removed the filter halfway through the clip after Adele's comments, and you can see a clear difference.
One commented: "This is my favorite thing ever."
Another said: "I witnessed this live and it was so funny."
A third said that the "moment was iconic".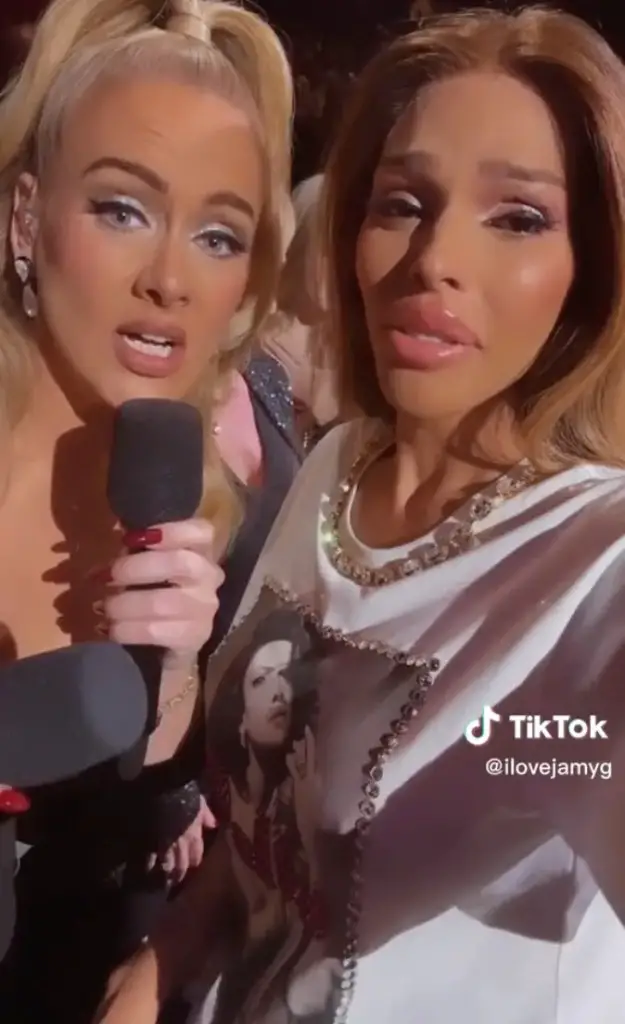 Others noted how sweet the star was when the fan began to well up.
"The way she pushes your hair back oh she is so sweet," one said.
A second wrote: "So kind and beautiful."
Commenters also appreciated how candid the fan's reaction was to the whole interaction.
"You just standing there crying is so real," one fan said. "Because girl same. I would not be able to form a coherent sentence if Adele asked me something."