Netflix recently released its latest smash hit show, Wednesday, and it has been met with rave reviews from critics and viewers alike. So, you will be surely pleased to know that the showrunners have revealed they have a storyline mapped out for at least another couple of seasons.
It was one of Netflix's most hotly anticipated productions this year, with its star-studded cast attracting a lot of attention. Jenna Ortega stars as the titular character, with Catherine Zeta-Jones playing her mother Morticia and Luis Guzmán as her dad Gomez.
Other cast members include Game of Thrones actress Gwendoline Christie, Saturday Night Live star Fred Armisen and even the actress who played Wednesday in 1991's The Addams Family, Christina Ricci.
Half the season is also directed by Tim Burton, the king of all things creepy, with movies such as Beetlejuice and Corpse Bride under his belt.
The show has been making headlines since it came out last month, most notably for smashing the record for the most-watched English-language show in the space of a week. It managed to rack up 341.2 million hours of streams, surpassing the previous record of 335 million hours which was won by Stranger Things season 4.
However, the latest news is that Wednesday's showrunners, Alfred Gough and Miles Millar, have confirmed that they already have at least 3 or 4 seasons of potential storylines prepared.
The pair are longtime collaborators, with their co-credits including shows such as Smallville and Into the Badlands, as well as movies like The Mummy: Tomb of the Dragon Emperor and I Am Number Four.
While in conversation with Variety, Millar opened up about their future plans for the new Netflix hit.
"For us, it's always looking at the future, and when we sit down to create a show, it's looking at multiple seasons, ideally," he explained.
"That's never expected, but that's the anticipation that hopefully the show is successful. So you always lay out at least 3 or 4 seasons' worth of potential storylines for the characters.
"It can evolve and change. Often, you want to see which characters or cast pop and who you like to write for.
"So you want to keep it open and organic enough to change it and evolve, but we certainly have a pretty clear runway of what we want to do in future seasons."
They went on to discuss how they found working with twenty-year-old Ortega.
"Tim [Burton] talks about her being very much like a silent movie star. A lot is in the face in the eyes," Millar said.
That's a window into Wednesday's real state of being, in terms of what she says is not necessarily what she feels. Jenna was one of those rare actresses who really can convey so much and say nothing."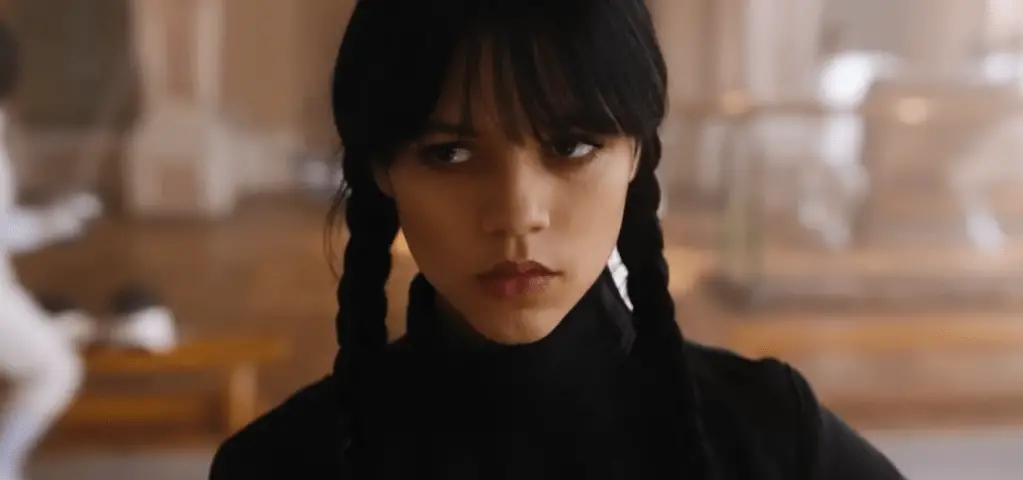 This isn't the first time the showrunners have teased future seasons of the show. While talking to TV Line, Gough discussed his plans to delve deeper into the titular character's growth for a potential second season.
"The series is really about a girl who sees the world in black and white, and learning there are shades of gray," he explained.
"I think like any relationship or any friendship, it can get complicated by other factors. It's never going to be smooth sailing. And it's really her learning to navigate the ups and downs of friendship."