Actress Margot Robbie has admitted that she snuck in an unscripted kiss with Hollywood legend Brad Pitt. It happened during the filming for their latest movie Babylon, which is set to hit cinemas in the new year.
The flick, which is directed by Damien Chazelle of Whiplash and La La Land fame, is a period drama based around the Golden Age of Hollywood in the 1920s.
It follows Robbie as a character called Nellie LeRoy and Pitt as Jack Conrad in a world of "unbridled decadence and depravity in early Hollywood". Paramount's synopsis describes the movie is described as a "tale of outsized ambition and outrageous excess" that follows the "rise and fall of multiple characters".
The cast also includes more big names such as Diego Calva from Narcos: Mexico, The Accountant's Jean Smart and Spider-Man himself Tobey Maguire.
However, the latest news about the movie comes from an interview Robbie gave with E! News.
In what is sure to become one of the film's most memorable moments, thirty-two-year-old Robbie kisses fifty-eight-year-old Pitt. It turns out, though, that it was actually improvised!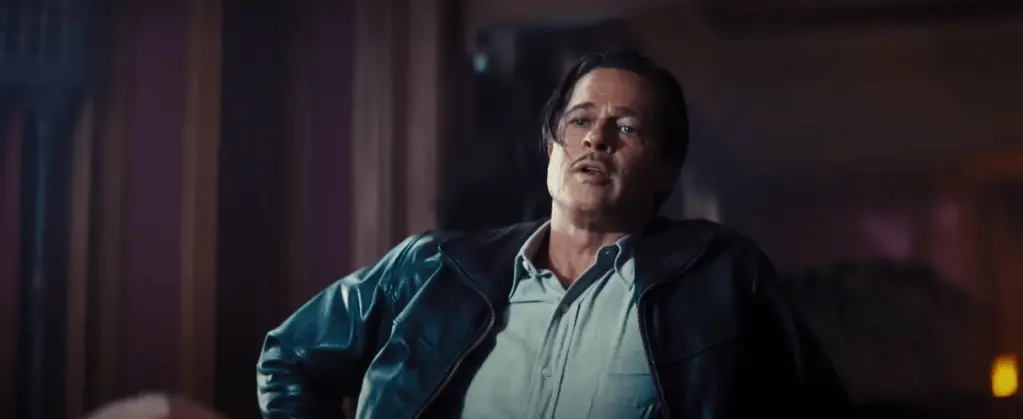 "That wasn't in the script," she admitted, "but I thought, 'When else am I gonna get the chance to kiss Brad Pitt? I'm just gonna go for it."
She explained that the scene "was just great," despite her director Chazelle taking some convincing.
"I said, 'Damien, I think Nellie would just go up and kiss Jack,'" she said. "And Damien was like, 'Well, she could—wait, hold on. You just wanna kiss Brad Pitt.' And I was like, 'Oh, so sue me. This opportunity might never come up again.' And he was like, 'It does work for the character,' and I was like, 'I think so.'"
The pair did one take, which went pretty well, and so Robbie assumed that would be it. However, once he saw it, Chazelle realized that it had to make it into the movie's final cut.
"He was like, 'No, do it again. That really works,'" she joked. "I was like, 'Oh, great.'"
"I actually kissed Katherine [Waterston], as well," the actress shared, "but I don't know if that made the cut."
The flick is one of the most anticipated of recent years, as it marks the first film from the Oscar-winning director since 2018's First Man.
"After the quietness of First Man, I wanted to do something boisterous and loud," Chazelle told the audience at Bablyon's screening at Toronto International Film Festival back in September this year.
"Babylon was back to a lot of on-screen music as well like La La Land and Whiplash. We want to do away with pre-conceptions of the era," he continued.
"The movie captured whole societies in transition. You think of certain Fellini pictures like La Dolce Vita,  and Robert Altman's Nashville and The Godfather. Old school epics who manage through characters showing a society evolving," he said.
Chazelle also shared that he took a lot of inspiration from silent movies for his latest flick. So much so, in fact, that he filmed much of it in California's Santa Clarita, where Charlie Chaplin's Modern Times was recorded.