It's what we've all been waiting for — Jackie Chan and Chris Tucker are set to finally reunite for Rush Hour 4.
Chan confirmed the news during an appearance at the Red Sea International Film Festival.
"We're talking about Rush Hour 4 right now," he shared. He added that he was going to see the movie's director later that day, but it is still a mystery as to who this could be.

The news comes after plans for the movie were first suggested back in 2018.
Tucker said at the time: "It's happening. This is gonna be the rush of all rushes. Jackie is ready and we want to do this so that people don't ever forget it."
At a similar time to Tucker's comments, Brett Ratner claimed he would be at the helm of the movie. He directed the first 3 films in 1998, 2001 and 2007 respectively.
However, by 2018, the director was facing a slew of sexual misconduct allegations, leaving sources claiming hiring for the flick would be "a suicide mission".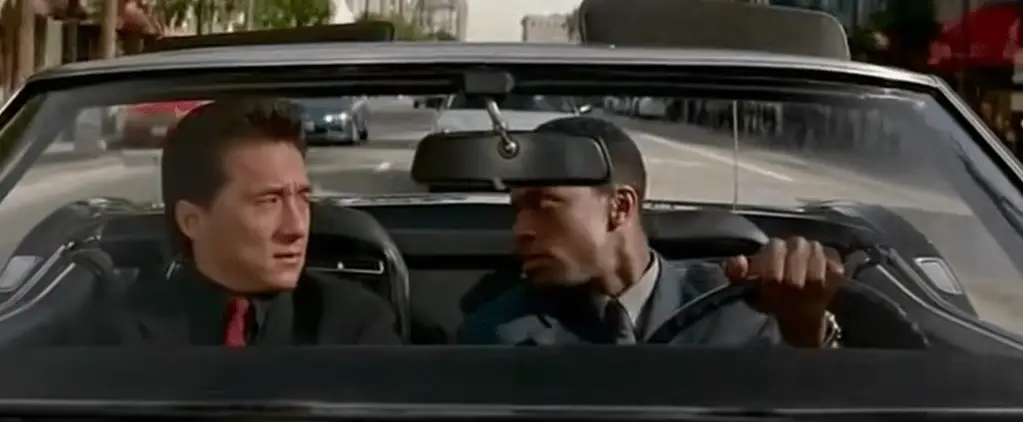 "Brett has been walking around town telling people he's going to direct a Rush Hour movie because it's his only way back in," a source told The Hollywood Reporter at the time.
"He's trying to make believe he's employable," they continued.
So, it is yet to be confirmed as to who producers will hire to direct the fourth installment of the franchise. Per IGN, one of the movie's producers Arthur Sarkissian confirmed that Ratner was "not attached", adding: "All I'm interested in is to make the best movie possible."
The Rush Hour franchise is one of the most successful in recent decades. The first movie was made with a budget of under $35 million, but it managed to make an impressive $244 million at the box office when it hit cinemas.
Following this success, they created 2 sequels which both went on to gross even more than the first.
Chan has spoken about his experience with the franchise in the past.
"I tried so many times to go to Hollywood, but after that, I said no more Hollywood because my English is not good, they're not my culture, they don't like this kind of action," he explained.
He shared that at the time he was only receiving scripts about East Asian detectives, but was keen to expand his portfolio in American film beyond this.
"My manager said look, there's a script, and it's called Rush Hour. I said no, Hong Kong police? I'm not going to do it. He said Jackie, why don't you try last time. I said okay, this is the last time."
"I got a phone call. Brett Ratner and Chris Tucker call me from New York," he recalled. "They're crazy. We were $70 million in the first weekend. For me, I don't have a count of what $70 million is.
"I don't know the box office. I just know it's certainly a success. And then they made part 2 and part 3."
Fans have taken to social media to react to the news of the return of the franchise.
One said: "Is the timeline healing? Best movie news ever!"
Another commented: "That is some of the best movie news I've seen in a while."
However, others were cautious about the announcement.
"Him and Chris Tucker have been saying this for years now. Believe it when it actually happens," one fan said.
Another wrote: "I've known about this for a while. Another sequel that took too many years to make. Hopefully it's not as bad as Bad Boys 3."