It has been a few years since Cameron Diaz has been regularly on our screens. The Charlie's Angels star announced back in 2018 that she was taking a step back from her highly successful career as an actress, and was going into retirement.
This step back made her role as Hannigan in 2014's Annie the star's last movie. Well, that was until she announced her return to Hollywood earlier this year. She is set to star opposite Dreamgirls actor Jamie Foxx in Back to Action, which is currently in production.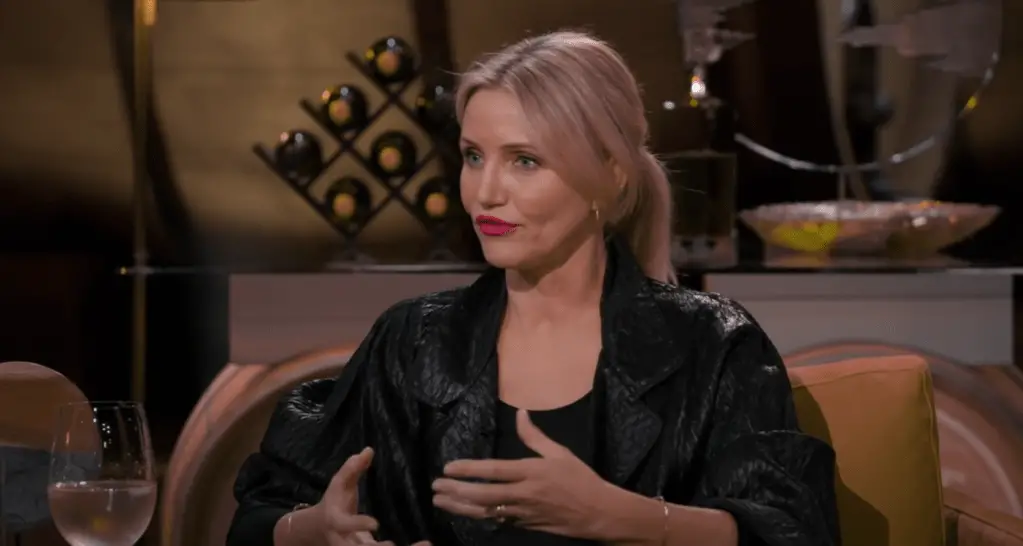 However, her move away from acting by no means indicated that Diaz disappeared from the limelight completely. In fact, in the years that the fifty-year-old was away, she instead made a name for herself in other sectors. This included both publishing her own books, as well as being the funding behind various start-ups in the wellness industry.
The Shrek star also featured on various podcasts and talk shows, where she opened up about her life since departing from acting.
Diaz guest starred on Michelle Visage's Rule Breakers earlier this year, where she shared stories of her experience.
She spoke particularly about her appearance and the effect that retiring from acting had on her relationship with it.
"I am absolutely a victim to all of the societal objectification and exploitations that women are subjected to," she said, per Glamour. "I have bought into all of them myself at certain times."
"It's hard not to look at yourself and judge yourself against other markers of beauty, and I think that that's one of the biggest things," she added.
"The last 8 years, girl—I'm, like, wild. I'm like a wild animal, like a beast! You just start to pick yourself apart, you know.
"And you're like, 'Why I am sitting here, like, being so mean to myself? My body's strong, my body's capable. Why am I going to talk down to it? Why am I going to be mean to it when it's, like, carried me this far?'"
She continued to discuss the specifics of her beauty regime these days.
"I literally do nothing. I never wash my face. Twice a month if I'm lucky, I'll be like, 'Oh, I better put this on. One time works, right? Like, is that all I have to do?'" she said.
"I'm just not in that place right now where I put any energy."
Diaz previously spoke to Kevin Hart about how she found her life more "manageable" since she quit acting.
"It's fun to do, I love it. I love acting. You know I can go forever, I literally sometimes feel like I have unlimited energy," she explained on Hart to Heart.
However, it wasn't all positive for The Holiday actress.
"I looked around and it was just like so many parts of my life that I didn't have, I wasn't touching and that I wasn't managing and I couldn't really manage it because it was so big."
She continued to say that she didn't have "time to figure things out" because she was just "going going going" and felt like she had the "blinders on".