It seems that most of us have got some level of fix of Wednesday by now.
Netflix's latest viral show has even broken records it's that popular, and has become the most-watched English-language show in the space of a week after its debut. This means it beat out the previous record holder, Stranger Things 4, which is no small feat.
However, that's not what's got people talking as of late — the most recent headline-grabbing news from the show is hilarious behind-the-scenes pictures that have emerged. Particularly those involving one of the show's best characters — Thing, of course!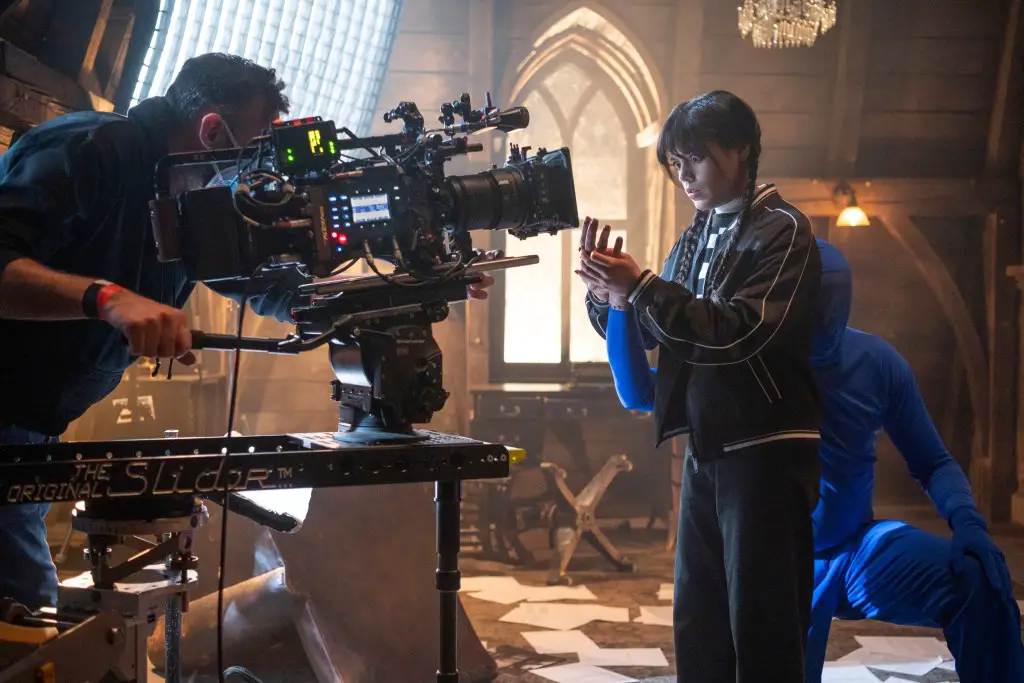 Wednesday debuted in the second half of November to huge success. It came as no surprise, really, with its star-studded cast.
Jenna Ortega stars in the titular role, with Catherine Zeta-Jones playing her mother Morticia and Luis Guzmán as her father Gomez. Game of Thrones actress Gwendoline Christie also features, as does Christina Ricci, who played Wednesday herself in the 1991 Addams family movie.
However, one of the most unassuming characters is who has won the most love on social media, and this is in no small part to the fantastic images that have come out of how they were filmed.
Thing is Wednesday's handy companion, and when I say handy, I mean literally — he's a dismembered hand. He is ordered to keep a watching eye over the teenager by her father as she embarks on a new school after being expelled from her old one.
Turns out, though, they didn't just use fancy CGI to get the shots of this mute character. They actually cast a real-life actor to play the hand, but this naturally brought a lot of challenges in filming the scenes.
The actor in question is Victor Dorobantu — he is a magician and illusionist, who managed to bag his first acting role as Thing.
In order to get the shots of him with Wednesday, Dorobantu had to go to some pretty wild lengths. He wore a full-body blue suit, which only left his hand exposed, so that the cameras could get the shots of Thing doing his, well, thing!
Despite the special effects bodysuit, Dorobantu still had to make the attempt to keep most of his body out of shot. This means that in the behind-the-scenes clips he can be seen in all manner of strange contortions. He was even carried on a camera dolly while it was wheeled along, so that they could get some clips of Thing strutting his stuff.
The Romanian star spoke to Entertainment Tonight about his experience of filming the show.
"It's a really hard process, because you have to show emotion through a simple hand that doesn't have a voice or subtitles," he said.
"It's a lot of hard work to show emotion through a hand. I know a lot of people won't understand, but after they see the season, they will get it."
The social media reaction to the show has definitely confirmed Thing as one of the highlights of its debut season.
"Massive respect for the actor and the special effects crew. I love this show so much," one person commented.
Another said: "The chemistry between Wednesday and Thing was delightful. Came off as effortless, but clearly it was a huge amount of work to make it so. Hats off to all the artists. Wonderful stuff."