It's been almost a month since the release of Wednesday on Netflix, so by now we are all familiar with who Jenna Ortega is.
Although she is still young at the age of just twenty years old, Ortega has still been around for a while. She first entered the industry when she was just 8 years old, and bagged her first role at the grand old age of ten.
Some of her early roles include small speaking parts in Iron Man 3 and Insidious: Chapter 2. However, by 2014, Ortega had made it clear that she was talented enough to move up a level, and bagger herself a recurring role in the Greg Kinnear-led series Rake.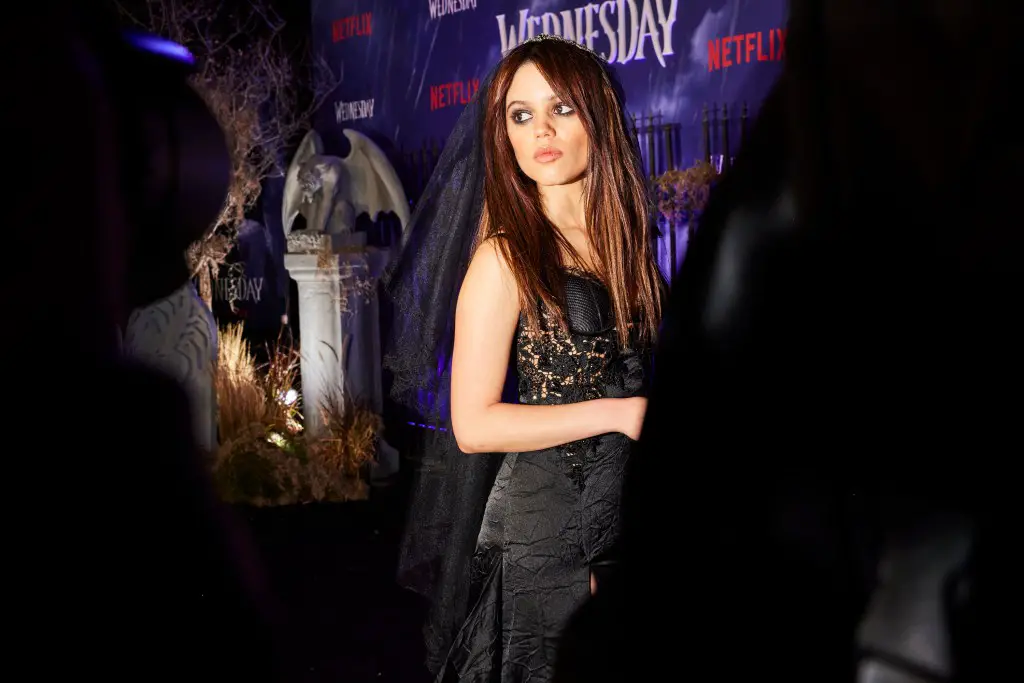 The role that really set the actress apart, though, was her part as Harley Diaz in the Disney series Stuck in the Middle. During this time, the young star also made appearances in acclaimed TV shows Jane the Virgin and You. Other notable performances include The Babysitter: Killer Queen, the Netflix comedy Yes Day and even a voice performance in Jurassic World: Camp Cretaceous.
However, it is undeniable that her role in the 2021 movie The Fallout was what began her arc to stardom. Her performance was widely praised, and you can see how it got her to where she is today.
This brings us, of course, to Wednesday — the role that changed it all. Since it came out last month, Ortega has been in the headlines non-stop.
One thing that people have loved speculating about is the young actress' love life. In the past, she has been linked to Jacob Sartorius, a singer who she shared the limelight with in the music video for his song 'Chapstick'.
Ortega has also been linked to Asher Angel, a fellow actor known for his role in the Disney series Andi Mack.
Recently, a photo of the 2 from Just Jared's 7th Annual Halloween Party has resurfaced, and it has certainly raised some eyebrows.
Ortega is clearly dressed up as pop superstar Ariana Grande, and Angel is dressed as one of her most high-profile exes, Pete Davidson.
The picture has led to somewhat of a frenzy on social media, with fans predicting just how long it will be before twenty-nine-year-old Davidson, who is known for being one of Hollywood's most prolific daters.
One person said: "I already know that somehow Pete Davidson is going to pull Jenna Ortega. We don't want it to happen but we need to prepare."
A second said: "We gotta keep Pete Davidson away from Jenna Ortega at all costs."
A third wrote: "Deep down in our hearts we all know that Pete Davidson is going to end up bagging Jenna Ortega."
However, Ortega herself addressed the rumors of her dating life back in 2019.
Per Capital FM, she told the Just Between Us podcast that she had never actually been with any of the guys that she had been linked to by the press.
She said it was one of the craziest things she's ever heard about herself: "According to the internet, I dated like 6 guys, [but I] dated none of them."