Dwayne 'The Rock' Johnson has been dropped as Black Adam, in a shocking new update.
The fifty-year-old shared the update on his Twitter, and placed the blame for his departure on the shoulders of the CEO of DC Studios, James Gunn.
The former wrestler unfollowed Warner Bros, DC's parent company, and the Black Adam movie's Twitter pages earlier this week, per The Gamer. He also reportedly turned down a role in Shazam 2, another DC flick set for release next year.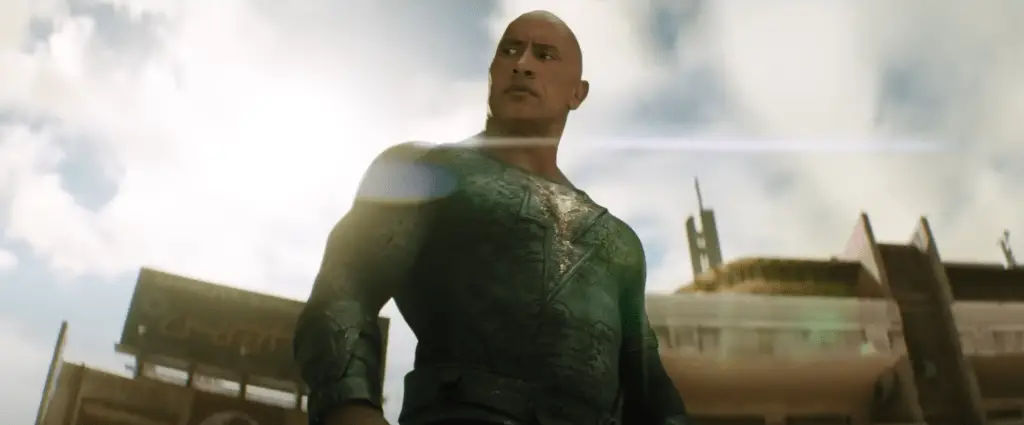 It comes less than a week after Henry Cavill was fired from his Superman role, which was also much to the surprise of fans.
The Man of Steel star had previously announced he was set to return to the franchise, but turns out the co-CEOs of DC Studios changed their minds.
"A very small taste of what's to come, my friends," the Jersey native originally wrote in October, underneath a post of him donned in the iconic Superman suit.
"The dawn of hope renewed. Thank you for your patience, it will be rewarded."
Cavill also actually had a surprise cameo in the Black Adam movie, which came out in the same month, which further led fans to believe he was returning to the DC world.
However, on December 15, he revealed that he was no longer set to reappear as Clark Kent.
He shared a post that read: "I have just had a meeting with James Gunn and Peter Safran and it's sad news, everyone.
"I will, after all, not be returning as Superman.
"After being told by the studio to announce my return back in October, prior to their hire, this news isn't the easiest, but that's life.
"The changing of the guard is something that happens. I respect that. James and Peter have a universe to build. I wish them and all involved with the new universe the best of luck, and the happiest of fortunes."
The Rock's statement regarding Black Adam feels very similar to read, and has already achieved almost 150,000 likes.
"I wanted to give you a long-awaited Black Adam update regarding the character's future in the new DC Universe," the former wrestler began.
"James Gunn and I connected, and Black Adam will not be in their first chapter of storytelling.
"However, DC and Seven Bucks have agreed to continue exploring the most valuable ways Black Adam can be utilized in future DC multiverse chapters."
He continued: "James and I have known each other for years and have always rooted for each other to succeed. It's no different now, and I will always root for DC (and Marvel) to win and WIN BIG.
"You guys know me, and I have a very thick skin — and you can always count on me to be direct with my words. These decisions made by James and DC leadership represent their vision of DCU through their creative lens.
"After fifteen years of relentless hard work to finally make Black Adam, I'm very proud of the film we delivered for fans worldwide.
"I will always look back on the fan reaction to Black Adam with tremendous gratitude, humility and love.
"We did great."
He continued to thank his "very passionate and vocal" fans and said he will "do [his] best to deliver and entertain you."
Fans have responded to the news with sadness.
One person wrote: "The DC Universe has lost its mind. Black Adam is the best thing that ever happened to the franchise."
Another commented: "Thank you Dwayne for giving us a great moment of bringing Henry for one last time as Superman."