Gladiator fans, rejoice! A sequel to the hit Roman blockbuster is on the cards, and filming is expected to start as early as this year.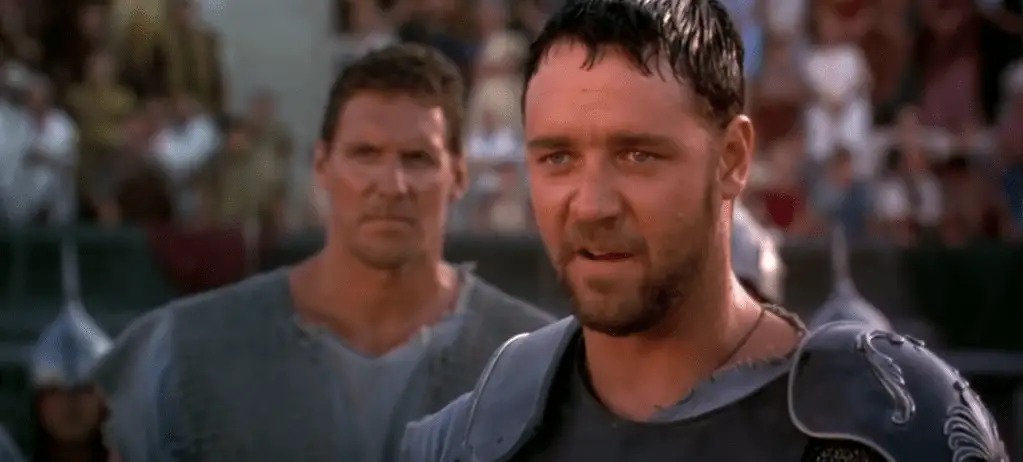 Whether you're a fan of Alien or more of an American Gangster lover, there's no denying that Ridley Scott is an amazing storyteller, and without a doubt, Gladiator is one of his most prized creations. 
For those who haven't seen the movie, it centres around the life of a former Roman general whose sole purpose is to get revenge on the emperor that slaughtered his wife and son and turned him into a slave.
It was a worldwide success, with both fans and critics alike raving about the heartbreaking tale. After its release, it made a whopping $460 million at the box office, and went on to bag 5 Oscar wins for best picture, sound, visual effects, costume design, and best actor, which Russell Crowe undoubtedly deserved.
Shockingly, it's been twenty-three years since the original movie wowed audiences with its intense characters and epic tale. And ever since its release, we've been patiently waiting for some kind of follow-up.
Back in 2018, director Ridley Scott teased fans after it was announced that he was working on a script that could see audiences transported back to the world of Emperors and gladiators once again.
And now, after a painfully-long 5 years, it seems Scott is finally ready to cast his characters for the sequel, we may even get to see Russell Crowe's Maximus come back in flashback scenes.
But while filming is expected to start in May, very little has been shared about the plot of the movie, other than the fact Ouarzazate in Morocco has been chosen as a set location. 
There have been talks about what could possibly tie the new movie to the first without involving the old characters, because as we know, Maximus died and was reunited with his wife and son during the emotional final scene. 
It is rumoured that Lucius Verus, the son of Empress Lucilla, and grandson of Roman Emperor Marcus Aurelius, might be an integral part of the story, enabling Scott to carry on with characters from the original.
Speaking about this, a source told The Sun: "This has been building since 2018 and for a long time it looked like it may never see the light of day.
"But suddenly late last year the production team really sprung into life after settling on a new script which seemed to inspire them.
"A few months later everything was up and running and now it's well underway.
"They should be filming by May, which means there's every chance the movie will be ready some time in 2024.
"Either way, this would be a huge box office draw.
"It's one of the biggest action films of its era and was a massive hit.
"People have been asking Ridley about a follow-up for years, so there's clearly a massive appetite for it."
We can't wait to see what's in store for the new movie!