Kylie Jenner has hit headlines once again with one of her latest Instagram posts, as she revealed all in a stunning totally sheer outfit.
Kylie, as well as all of the Kardashian/Jenner clan, has received her fair share of backlash over the years, from being slammed for her wealth, to her alleged face fillers, she's had it all.
Her post comes just months after she got candid about her alleged lip fillers, revealing that she hasn't had plastic surgery, despite the rumours.
The youngest of the Kardashian/Jenner clan famously got lip fillers when she was just seventeen years old as she had an insecurity about her lips being too thin. However, for years the Keeping Up with the Kardashians star maintained that she managed to achieve her sought after pout using just makeup, specifically her viral Kylie lip kits.
However, now the twenty-five-year-old has opened up about her wider relationship with surgery, and has debunked some misconceptions about herself.
Speaking to Homme Girls, Kylie revealed: "I think a big misconception about me is that I've had so much surgery on my face and that I was some insecure person, and I really wasn't!
"Yeah, I love full lips and wanted full lips, but growing up I was always the most confident person in the room. I was the girl performing for everyone."
She continued: "I had my one lip insecurity thing, so I got lip filler, and it was the best thing I've ever done. I don't regret it. But I always thought I was cute."
The star also reflected on how her kids have changed her relationship with her appearance. Kylie has 2 children with Travis Scott – Stormi, aged 5, and Aire, who is 1 year old.
She revealed how motherhood has affected her: "Oh, it's changed so much. It's made me love myself more. I see my features in my daughter and my son now, but you know, my daughter looks like me.
"I get to see my beauty in her, and it's made me love myself more for sure. Beauty is always changing for me."
She added that she is now on the "less is more" train, and is focusing on "natural beauty, freckles, and bushy brows" rather than the all-glam look that reigned supreme during the 2010s.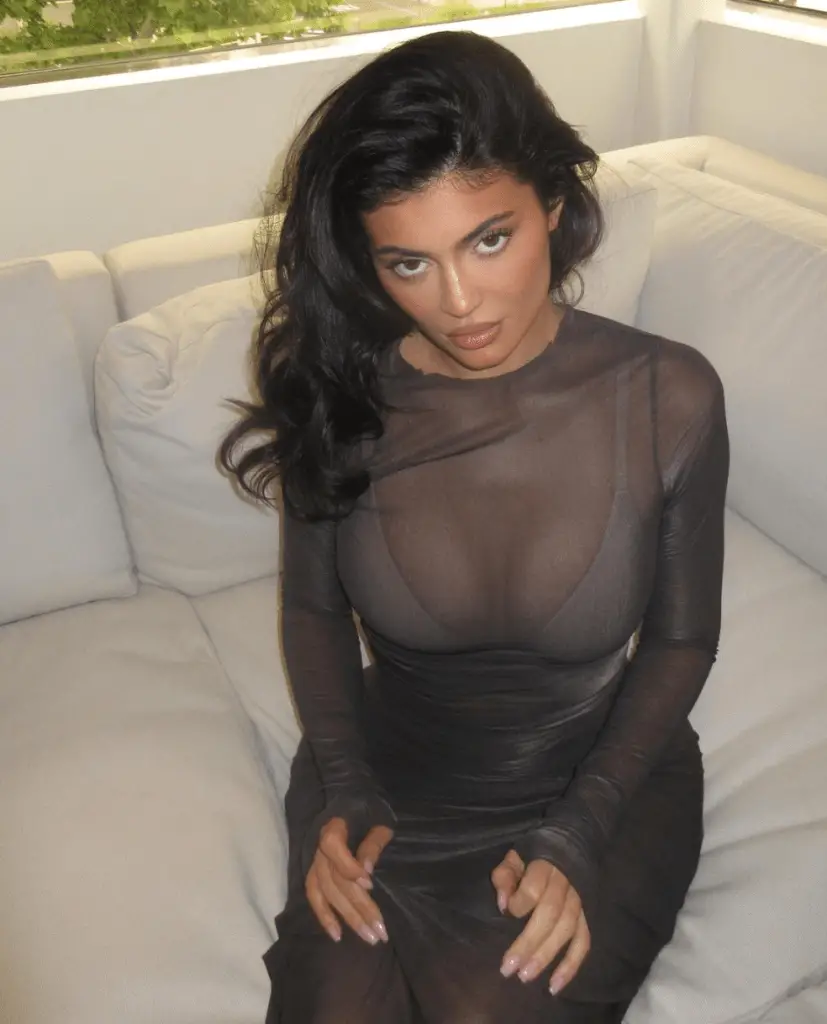 However, this is not to say that Kylie doesn't still leave her followers in total awe every time she shares a new post.
In fact, the star recently hit headlines as she stunned her followers by wearing a totally sheer 2-part ensemble, consisting of a dark coloured mesh fabric long-sleeved top and long-sleeved skirt. She paired the look with skin coloured underwear to give the outfit a beautifully seamless finish.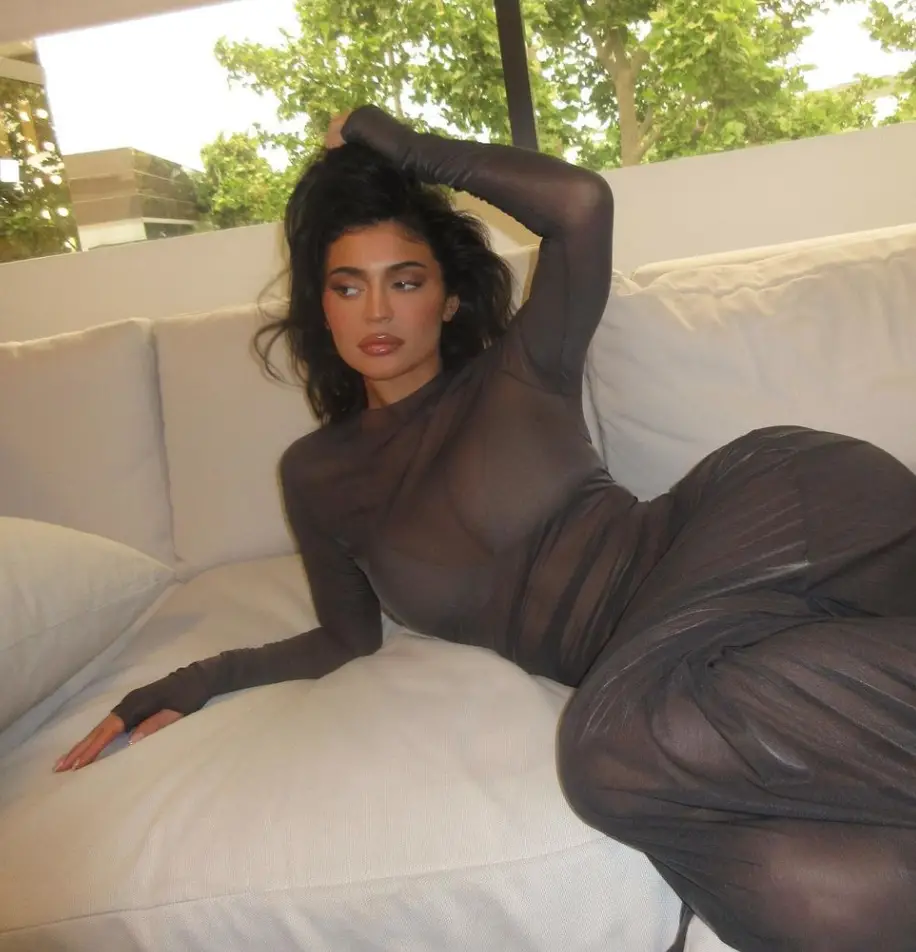 Fans have flocked to the comments section to praise the daring look.
"Hottest woman ever," one person wrote.
Another commented: "MY GOD HOW IS SHE EVEN REAL. TIMOTHEE WINNING AT LIFE."
A third said: "Sheer energy! Sheer beauty!"