There is a new top series on the books, as one of Netflix's newest shows has smashed records set just earlier this year.
Wednesday was released earlier this month, and has already smashed records as the most-watched English series in a week ever.
It's no surprise really, as all it takes is a quick look at the cast list to realize quite how star-studded the show is. Jenna Ortega stars as the ever-iconic Wednesday Addams, with Catherine Zeta-Jones as Morticia and Luis Guzmán as Gomez.
Other featured actors include Game of Thrones star Gwendoline Christie as Principal Larissa Weems and Fred Armisen as Gorden Craven. The former Wednesday actress from 1991's The Addams Family, Christina Ricci, also stars.
Classic director of all things creepy Tim Burton is also on board, having taken the helm for half of the series' episodes. His hits include movies such as Beetlejuice, The Nightmare Before Christmas and Sweeney Todd: The Demon Barber of Fleet Street, to name just a few.
Netflix has announced that in the week ending on Sunday, the new show has been watched for over 341.2 million hours. Considering the 8-part series was only released a week ago on November 23, that's pretty impressive going! It also means that Wednesday has smashed the record for most hours watched of any English-language series in a week.
This means that the new series has smashed the previous record set by series 4 of Stranger Things, which came out in May this year. Viewers absorbed 335 million hours of that in just one week after the first round of episodes was released, per Forbes.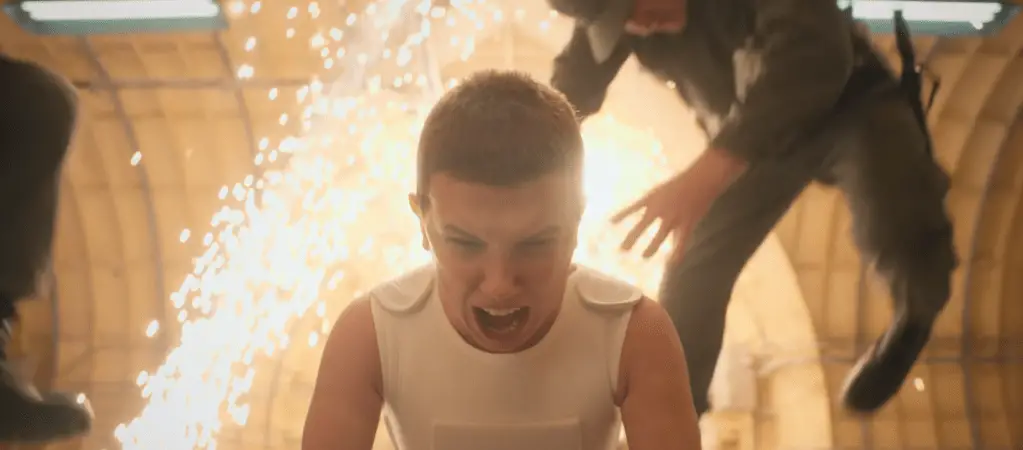 Stranger Things also holds the crown when it comes to the most-watched English-language show within its first twenty-eight days. The most recent series managed to rack up a total of 1.35 billion hours viewed, so if Wednesday is going to beat that, then it looks like we all need to get streaming!
The new show attracted a lot of attention in the run-up to its release. One of the biggest fascinations was exactly how they managed to film Thing — a simple hand that accompanies Wednesday throughout the series.
Ortega explained how they managed it while in conversation with Screen Rant: "Tim wanted it to be an actual actor like they did in the 90s films, so it was this magician named Victor.
"He would wear a full blue suit, and he would hide behind walls and underneath beds. Then they built this prosthetic on top of his hand so that it looked like a wrist knob, and he would walk around."
The news of Wednesday's success comes towards the end of a good year for Netflix's streaming figures. Half of the company's top ten most-watched English-language shows in the first twenty-eight days have come out since January. Hits include season 4 of Ozark (491 million hours watched), Inventing Anna (555.1 million hours watched), season 2 of Bridgerton (656.2 million hours watched) and Monster: The Jeffrey Dahmer Story (856.2 million hours watched).
However, these huge streaming figures didn't seem to be reflected in the site's subscribed numbers, which fell for the first time in ten years during the first half of the year.