Netflix's hit ​​whodunit, Glass Onion: A Knives Out Story, has become the streaming giant's third most-watched movie on the site since its release in December. 
For those of you who haven't watched Glass Onion, Daniel Craig once again stars as Benoit Blanc, reprising his role as the detective from the 2019 murder mystery Knives Out. 
This time, we follow Blanc as he travels to a Greek island and attempts to uncover a new case involving the tech billionaire Miles Bron, played by Edward Norton. 
As well as Norton, there's a whole host of new famous faces that have joined the cast this time around, including singer, Janelle Monáe, Dave Bautista, Kathryn Hahn, Kate Hudson, Leslie Odom Jr, Jessica Henwick, and Madelyn Cline.
Some of you might be wondering if the new movie follows on from Knives Out, and although we thoroughly urge you to watch the first movie, you don't have to have watched it to enjoy the latest.
Both movies are stand-alone, as Rian Johnson has previously stated that he was "never really been interested in doing sequels." 
But admitted to Uproxx in 2019, that "the idea of doing more of these with Daniel as his character, is not sequels. It's just what Agatha Christie did."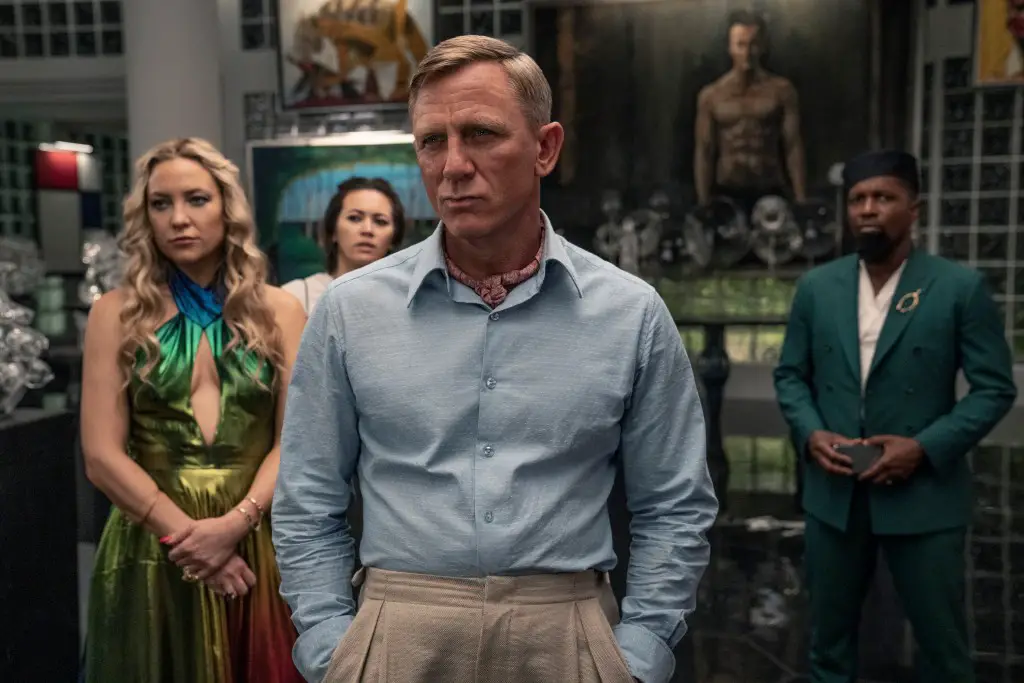 He opened up again in 2020 to SiriusXM, revealing that: "In my mind, I don't even think of it like a sequel."
He added: "There's so many different things you can do with it. And that's what's fun about it.
"You look at Agatha Christie's books, and it's not like every single one is a mansion, a library, and a detective. Besides setting, she also explored a bunch of different subgenres. She found a very different narrative way into each of them."
Whether he classes it as a sequel or not, it's clearly a fan favorite, as, in the first week of it dropping on the site, viewers clocked in a whopping 127 million hours of the Benoit Blanc mystery.
Fans have flooded Twitter with their thoughts of the new movie.
One gushed: "Watched Glass Onion (2022) finally. And God I don't need to tell you how much I love mystery, suspense, and neo-noir films. And it's one of the best films of 2022, its screenplay is so well written and directed with perfect casting & its costume designer deserves special applause."
The success has shot Johnson's latest hit to the top of the leaderboard, falling closely behind Red Notice and Don't Look Up, sitting at first and second place respectfully. 
Both are Netflix's most-watched movies, with viewers spending 359.8 million hours watching the apocalyptic black comedy, Don't Look Up, in the first month it came out. 
Red Notice only just took the top spot with ​​364 million hours being watched in the same time frame. But then again, the ​​heist thriller did have The Rock, so it's no surprise it did so well. 
Glass Onion has not reached the 28-day mark just yet, so there's still a chance it could take over. And with how successful the 2019 murder mystery Knives Out was, it's bound to keep rising up the ranks.