Robert Irwin has been seen getting emotional after receiving a heartwarming message from his late father, the legendary zookeeper Steven Irwin.
Steve tragically passed away back in 2006 after he was injured by a stingray while filming a documentary about the Great Barrier Reef in Australia.
Better known to us all as 'The Crocodile Hunter', Steve made a name for himself with a variety of wildlife documentaries and series. Along with his wife Terri, Steve founded the Australia Zoo, which still remains in the family's hands today.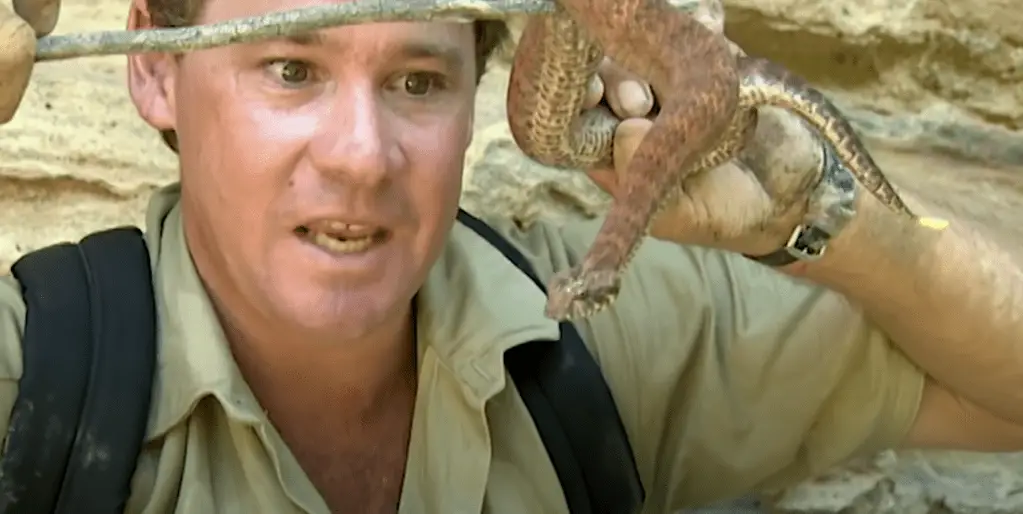 He was just forty-four years old when he passed away, and left behind not just his wife, but also his daughter Bindi, then aged 8, and Robert who was just 3 years old at the time of his father's death.
However, his father's premature death hasn't stopped Robert from following in his footsteps.
As well as appearing on the family's show, Crikey! It's the Irwins, Robert is a big ambassador for Scouts Australia. He has also taken over many of the roles that his father was in charge of at their zoo, including handling snakes and wrestling with the crocodiles.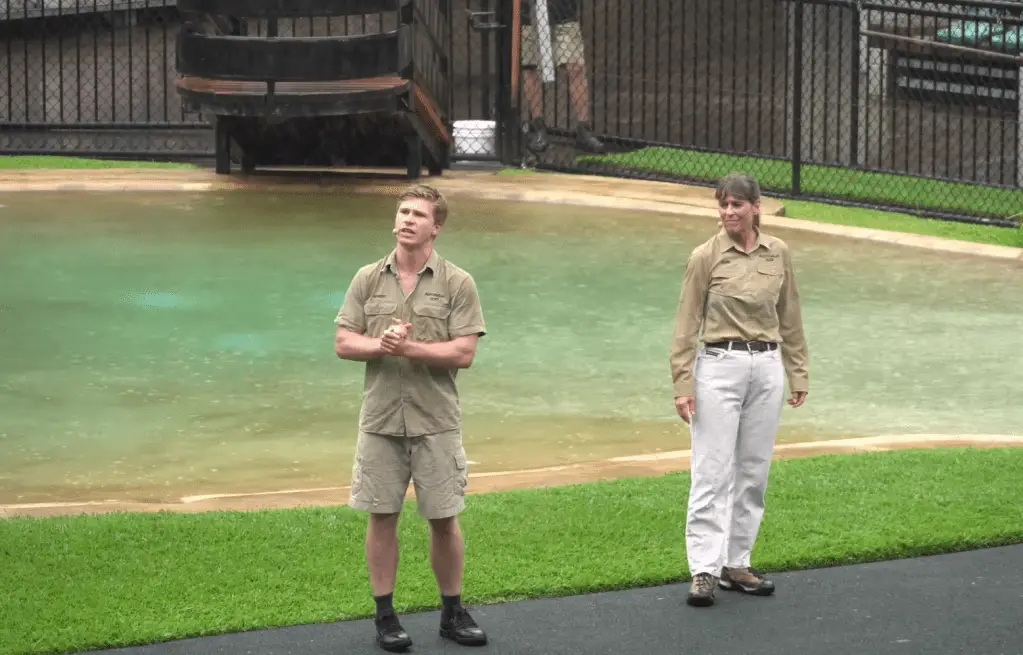 Now aged nineteen, Robert recently celebrated the last birthday of his teenage years on December 1.
To celebrate, he was shown a collection of footage of his father, including Steve discussing his wishes for his son's future.
"This is why I was put here, because I could be dead tomorrow," Steve says of his children in the clip.
"So this little bloke's [Robert] gonna have to catch the crocs with Bindi. When they're ready to run up our mission, I will gladly step aside.
"Then, and only then, will I know that I have achieved my ultimate goal. And my job will be done. And I guarantee you it'll be the proudest moment of my life."
In the snippet, Robert can be seen getting emotional as he watches the compilation of his father.
"Making me cry on my birthday," is the first thing Robert says in response to the message.
"It's impossible not to get emotional when you see that," he added.
"It means the absolute world," he continued. "I just think it's such a privilege, personally and as a family, to continue the legacy of dad."
Robert continued to praise his father: "He gave his life, quite literally, for wildlife conservation and to make the world a better place."
Fans have responded to this scene with awe, and have taken to social media to share their thoughts.
One said: "Robert is a perfect example of carrying a legacy. All because Steve has passed away doesn't mean he's gone and that's thanks to his family. Robert's carrying the torch now and doing a damn well job at it."
Another wrote: "He's an absolute credit to his father. Teri deserves so much praise in raising her children after Steve's passing. What a family."
A third commented: "Don't think their mother gets enough credit for how well she has raised these kids especially without their father. Well done."