A clip of Stranger Things star Noah Schnapp has gone viral, in which he appears to forget that he is a celebrity when he wins $50, despite being paid a whopping $250k for each episode of the latest season of the sci-fi show.
Schnapp originally rose to fame back in 2016 when he first landed the role of Will Byers in the hit Netflix show. He was just eleven years old then, but now aged eighteen, it appears fame hasn't gone to his head. This is despite his impressive social media following, with twenty-seven million Instagram followers and thirty-one million over on TikTok.
tIt has been reported that the star was paid $20,000 per episode for the first season of Stranger Things, but that increased dramatically to an impressive $250,000 per episode by season 3. This means that he earnt over $3 million for that season alone!
In an interview with Flaunt this summer, Schnapp revealed how he coped as "one of the most famous teenagers in the world" by getting himself a summer job as a lifeguard.
"It's kind of a 'just for fun thing,'" he explained. "I've kind of grown up with a normal life and normal friends and stuff outside of Stranger Things, so it's kind of kept me grounded," he added.
He also revealed that he was headed for business school at The University of Pennsylvania this autumn. But, in order to get the full college experience, he planned to go the whole hog and go for a shared dorm, communal showers and all.
And it seems like the star is settling in well in his new routine, as a video featuring Schnapp has emerged from the college campus.
YouTube channel Kwoknation released a video titled 'Giving UPenn Students $50 If They Answer THIS Question Correctly' a few weeks back. In the video, one of the students they question just so happens to be Schnapp.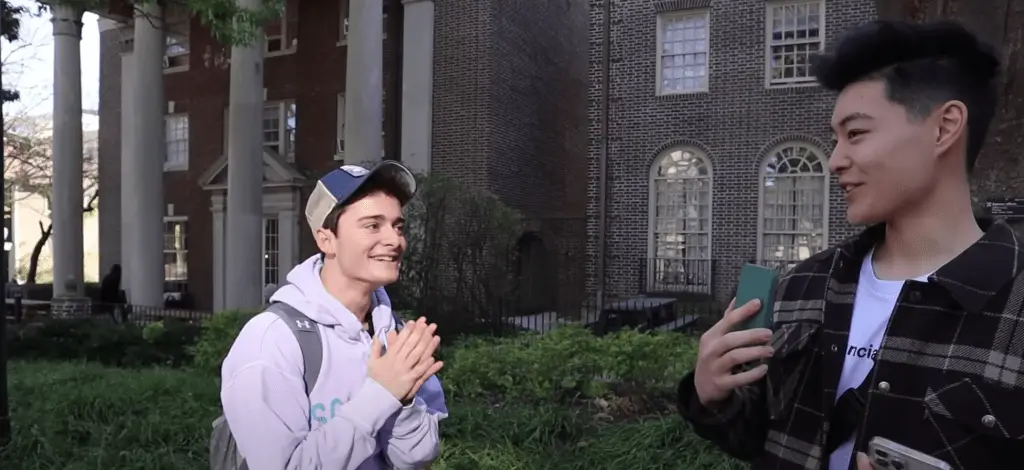 The video's presenter, a recent graduate named Aaron, challenged random students to answer 5 high school level questions about economics.
For those that got all 5 right, they won $50. Then, if you got 4 right, there was a prize of $10 on offer.
When Schnapp gets stopped, he introduces himself simply as "Noah," and explains that he is a freshman studying entrepreneurship and innovation.
"I'm gonna ask you 5 questions increasing in difficulty; if you get 5 out of 5, you get $50," Aaron explains to the star.
To which, Schnapp is visibly excited, exclaiming: "Fifty?! Oh, sh*t."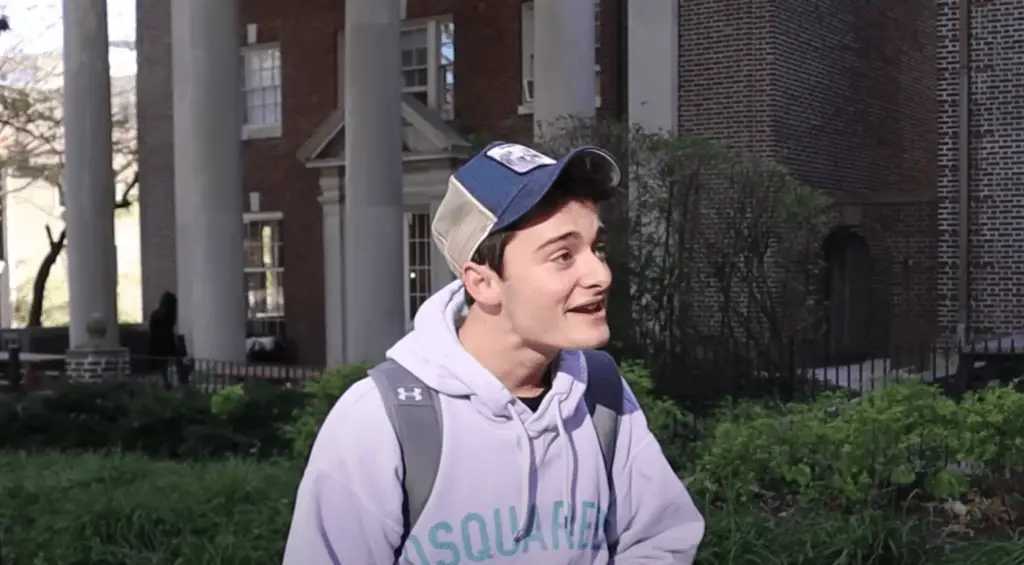 All is going well for Schnapp until it comes to the final question, when he is asked: "Under which president was the federal reserve system created?"
Unfortunately, he says: "Oh god, I have no idea… Like, recent?"
"Would it be a name that I know or an obscure name?" he says, admitting that he has "no idea."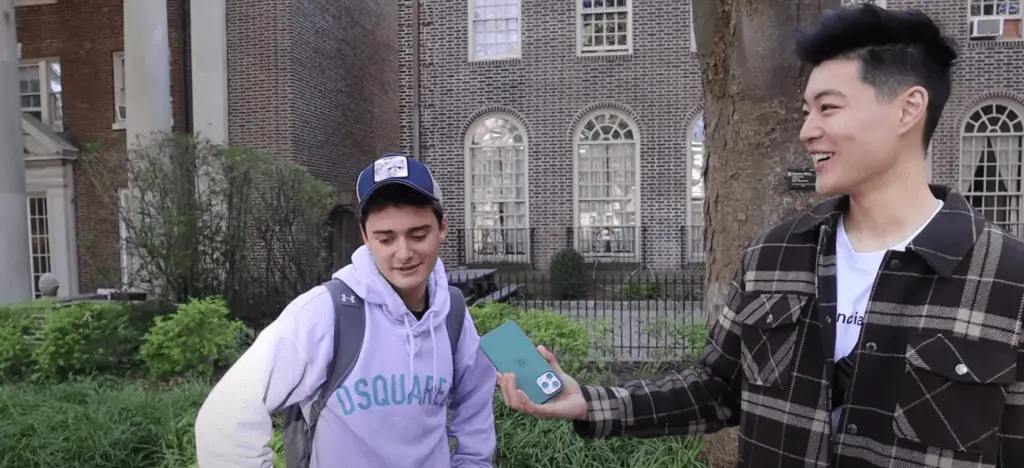 The answer he finally comes up with is George Washington, but the correct answer is Woodrow Wilson.
"Oh, I never would have guessed that," Schnapp responds.
However, the star does manage to get an impressive 4 out of the 5 questions correct overall, but did admit that he has "an unfair advantage" due to his classes currently being about the topics asked.
When he is handed his prize of $10, Noah is visibly buzzing about his big win, even though it is only a tiny fraction of what he earned during his time in Stranger Things.
"Thank you! Awesome! Thank you so much!" he says as he is handed the note.
Fans have taken to the comments section of the video to praise Schnapp for his humble behavior.
"Noah seems like such a chill kid. Living his best life," one wrote.
Another said: "I love how the celebrity seemed the most excited to win $50."